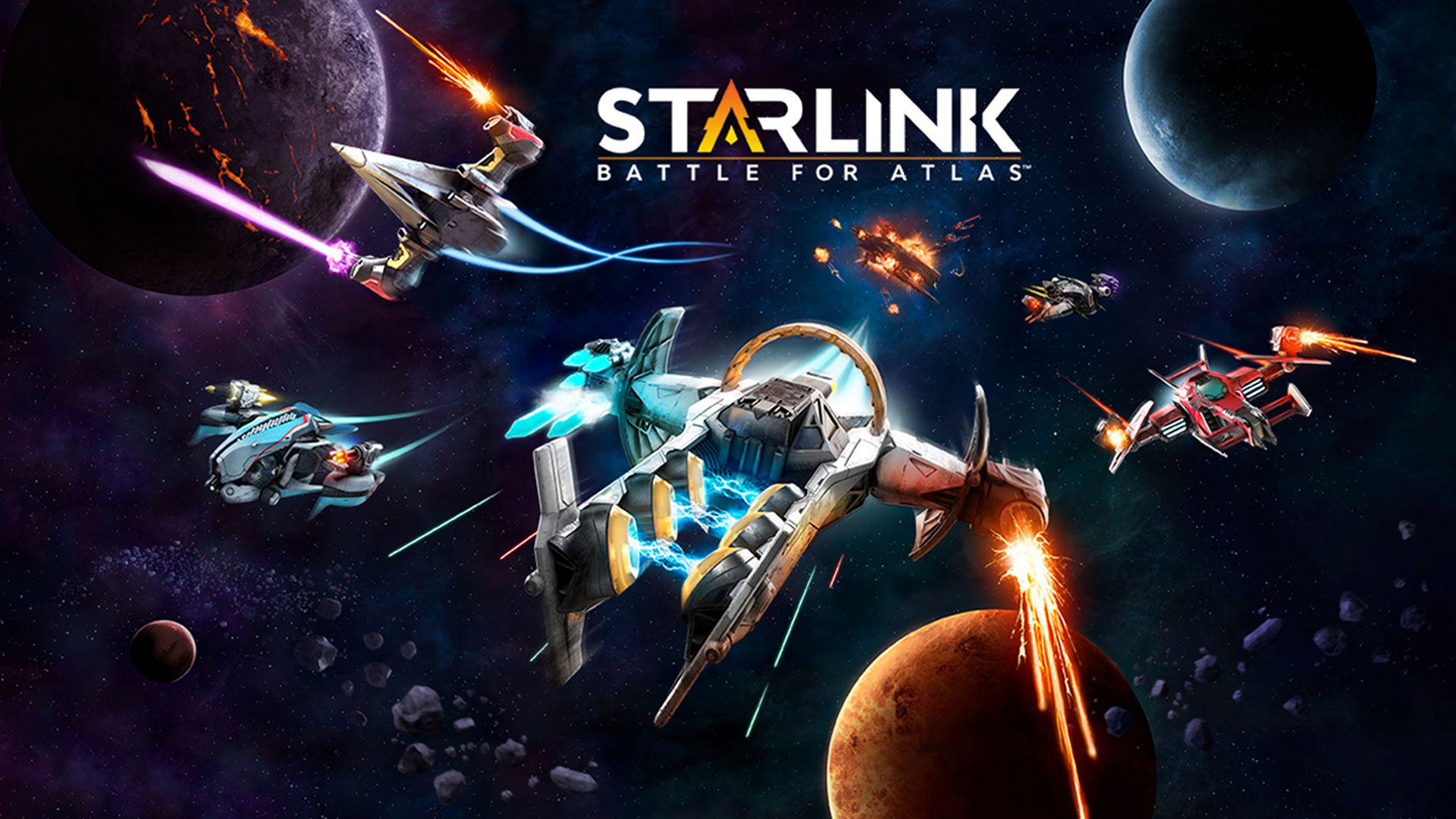 I was contacted by Ubisoft Toronto to support them working on Starlink: Battle for Atlas in 2016. I was responsible for designing weapons, props, and structures for world building, cinematic sets and environments.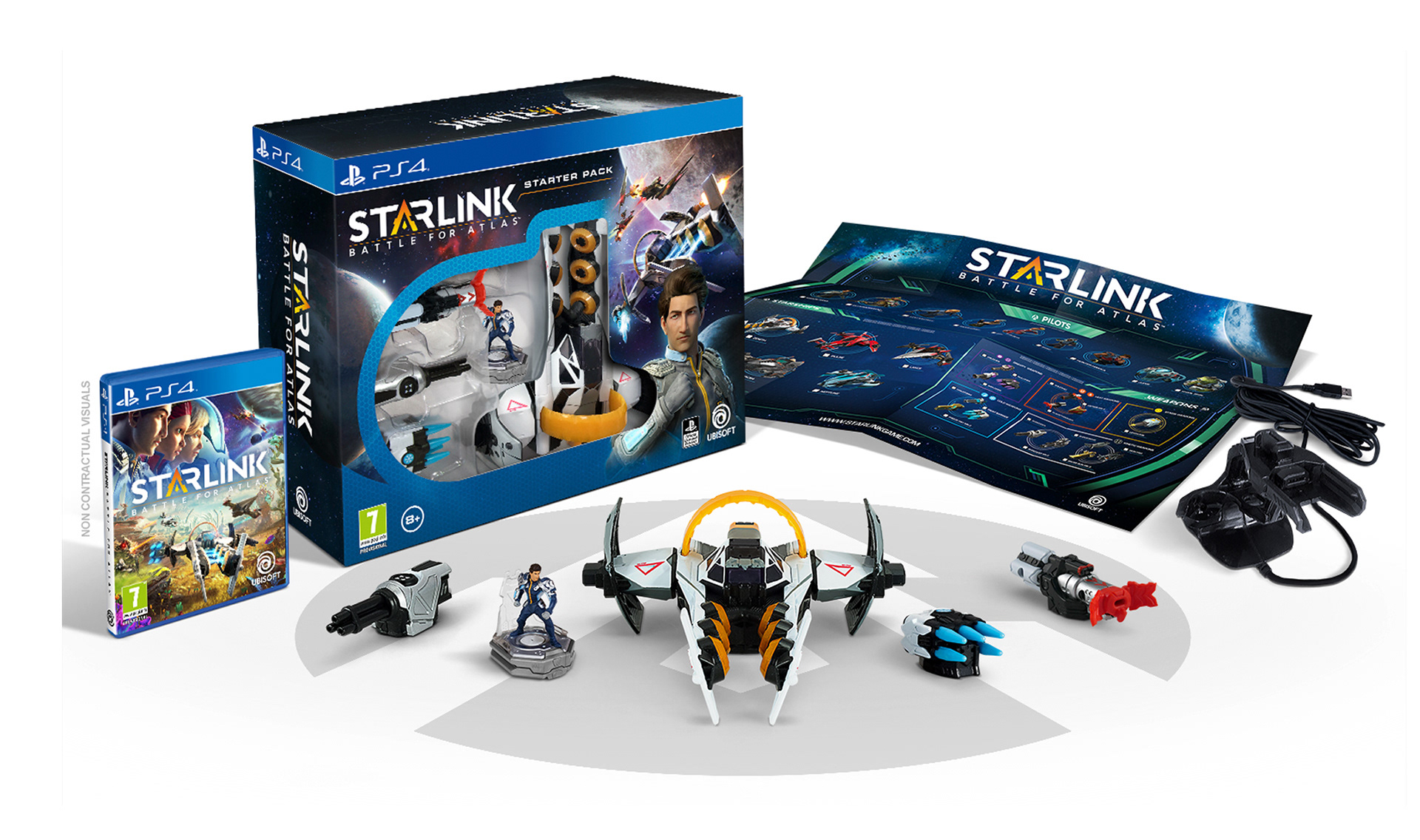 Starlink: Battle for Atlas is a modern interpretation of the toys-to-life format. The players can purchase real star ships that attach to their console controllers. When the player changes weapons in real life they change on the screen in-game.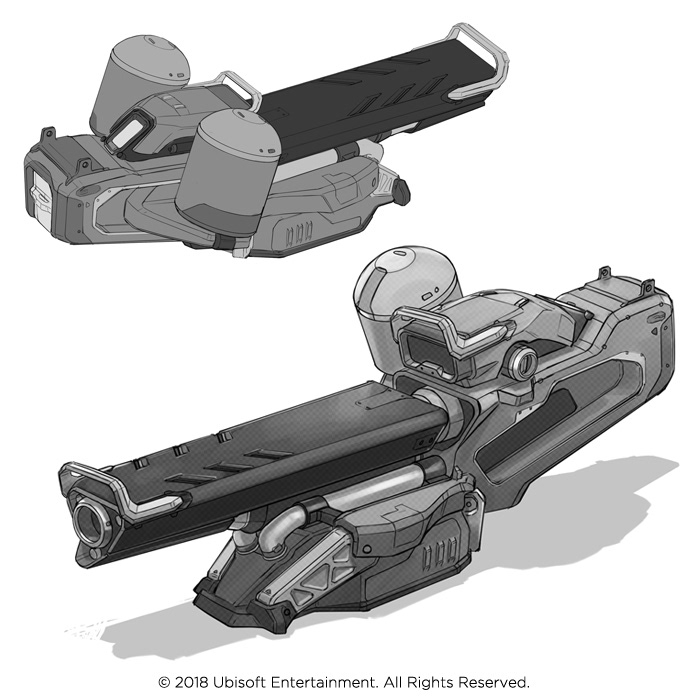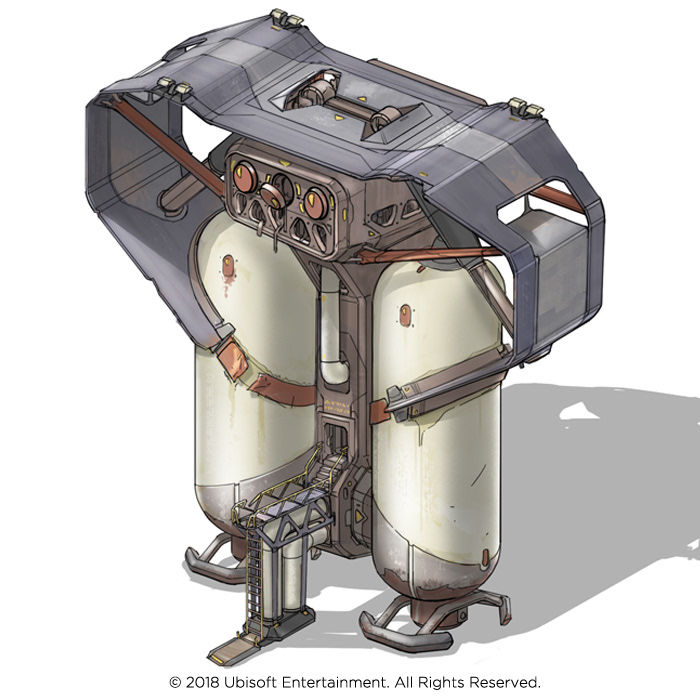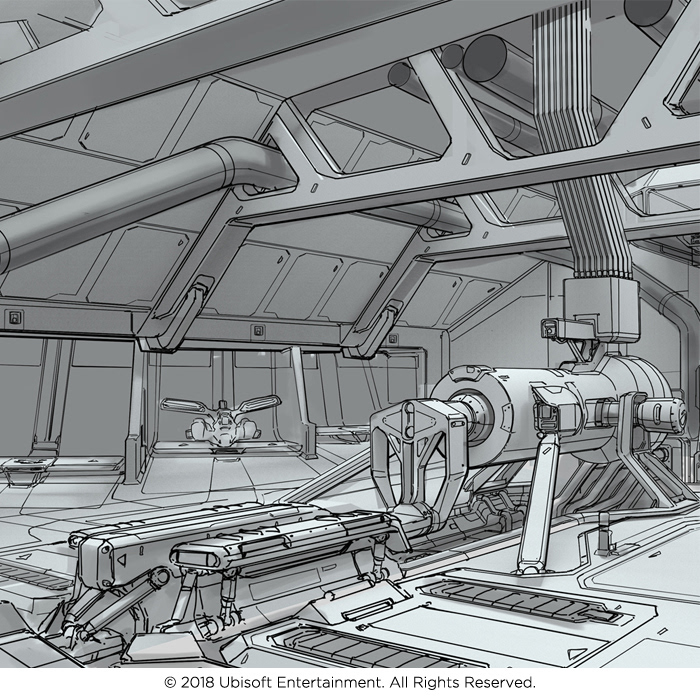 The following is a collection of selected designs that I can share. I hope you enjoy them!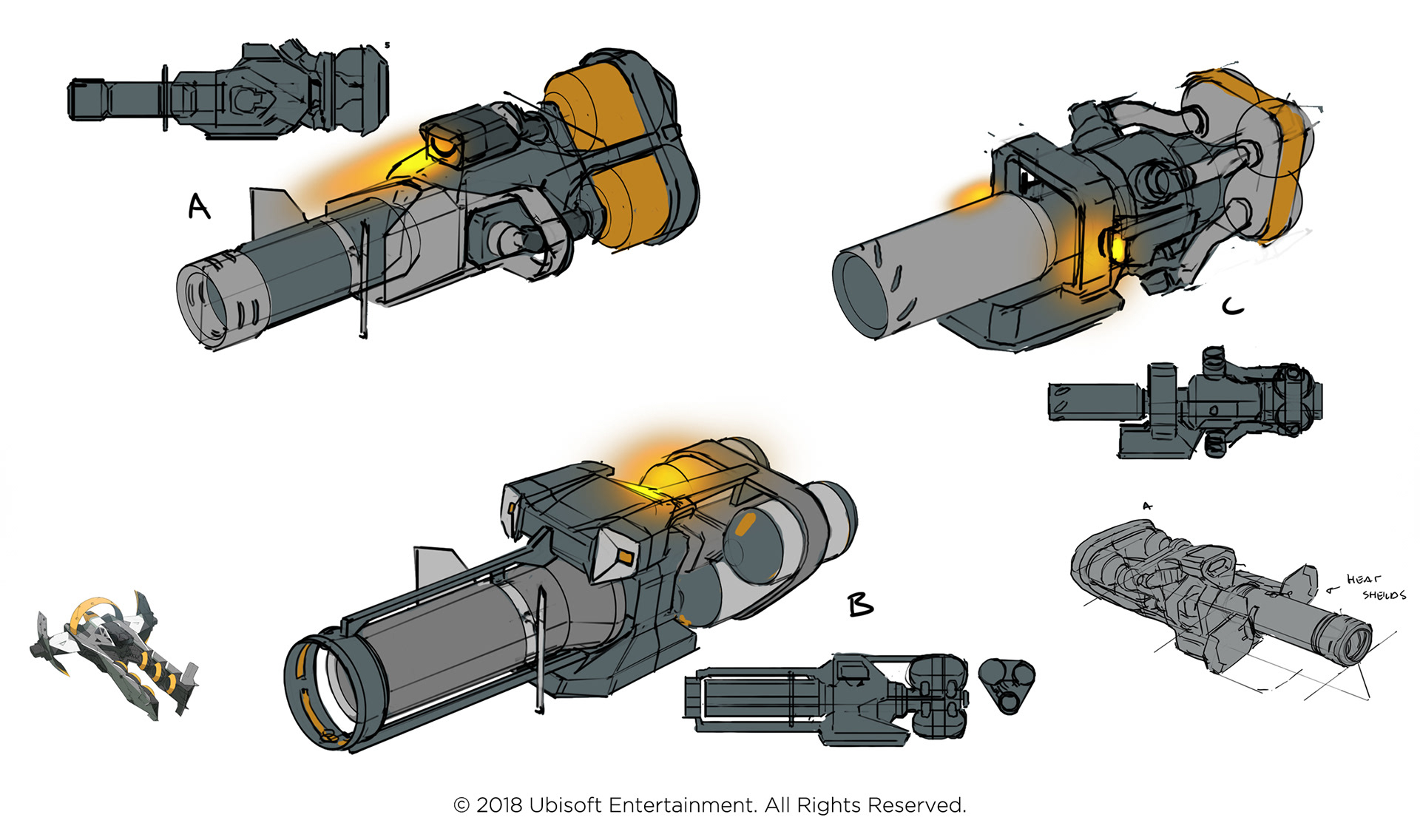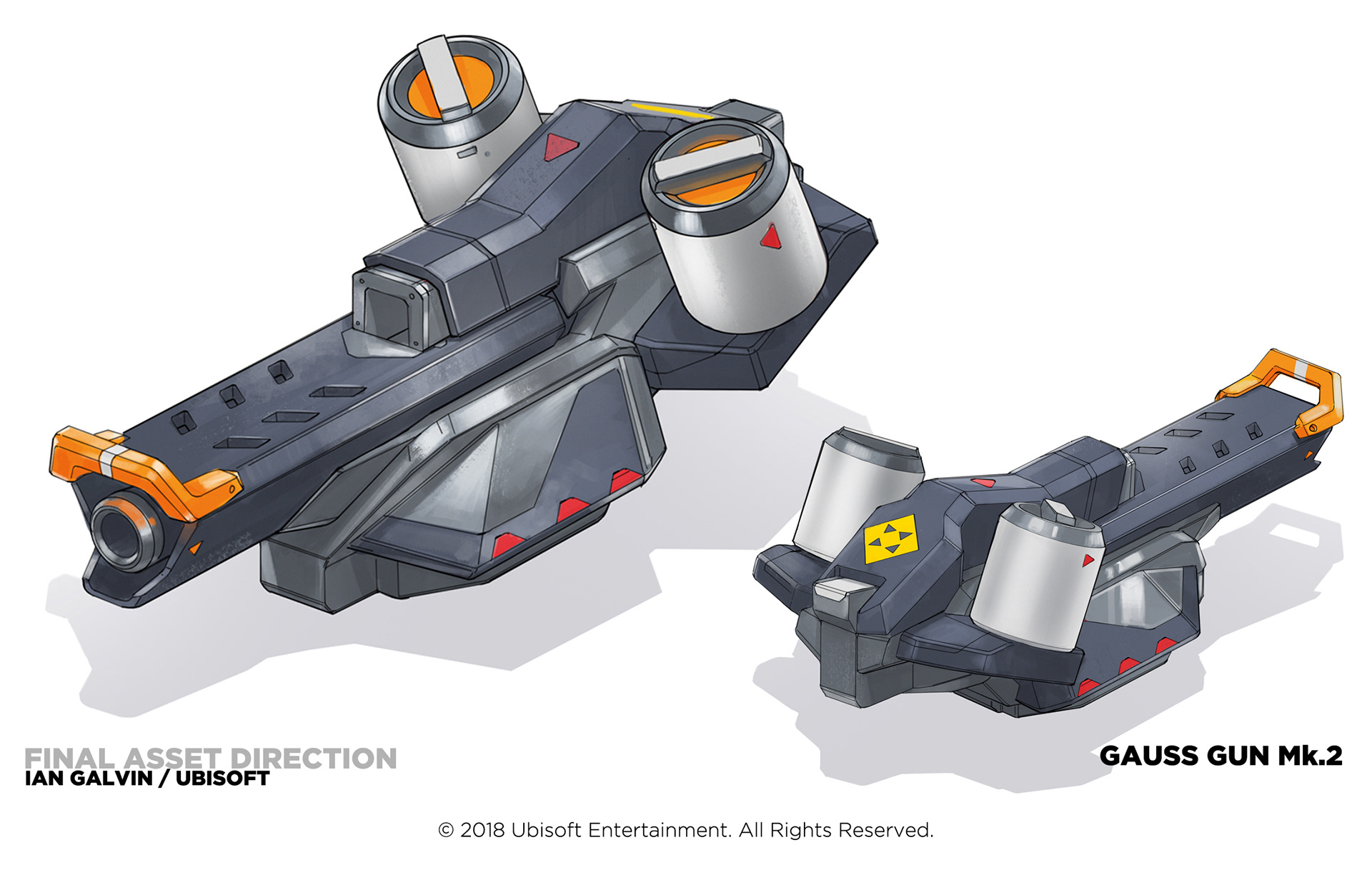 WORLD BUILDING STRUCTURES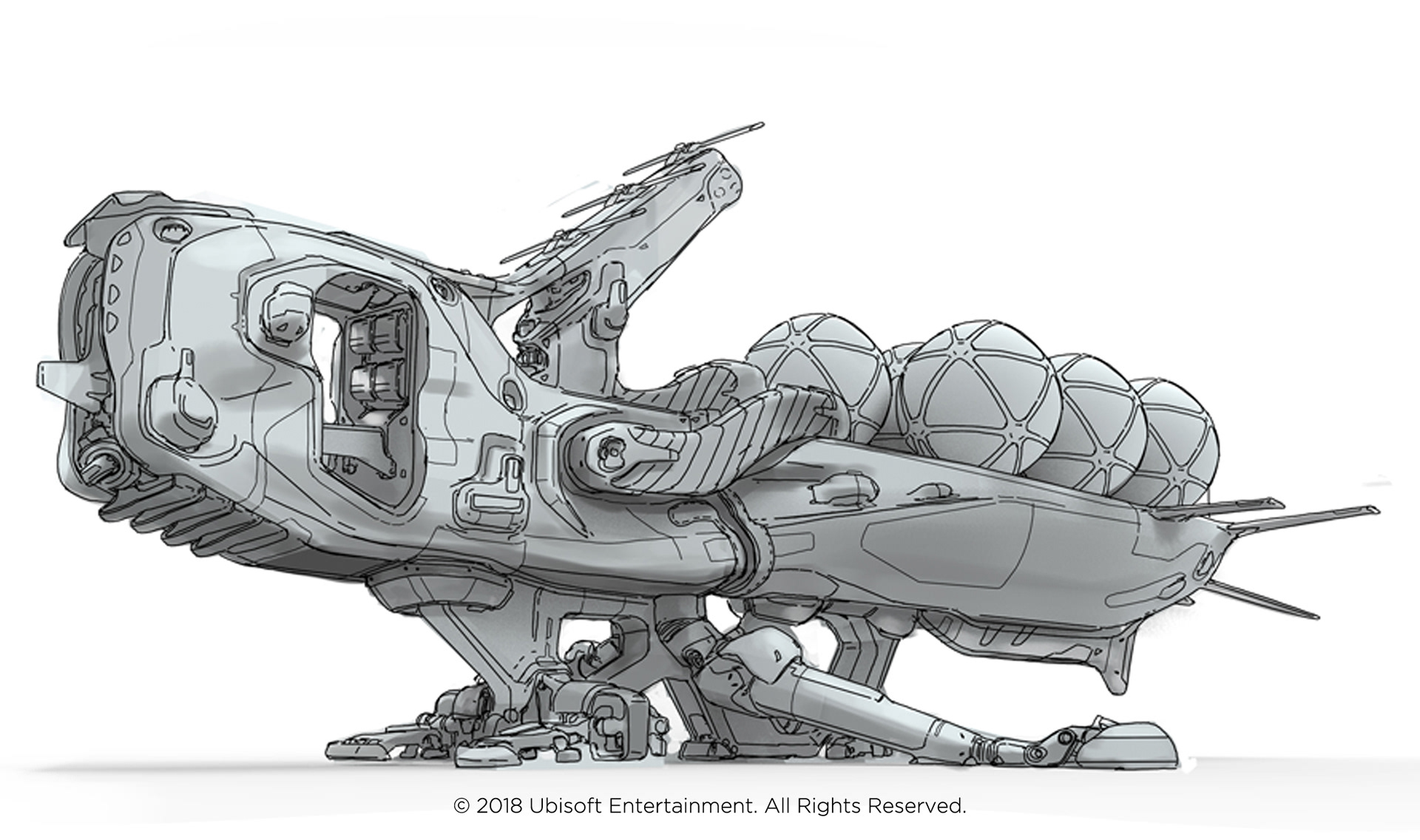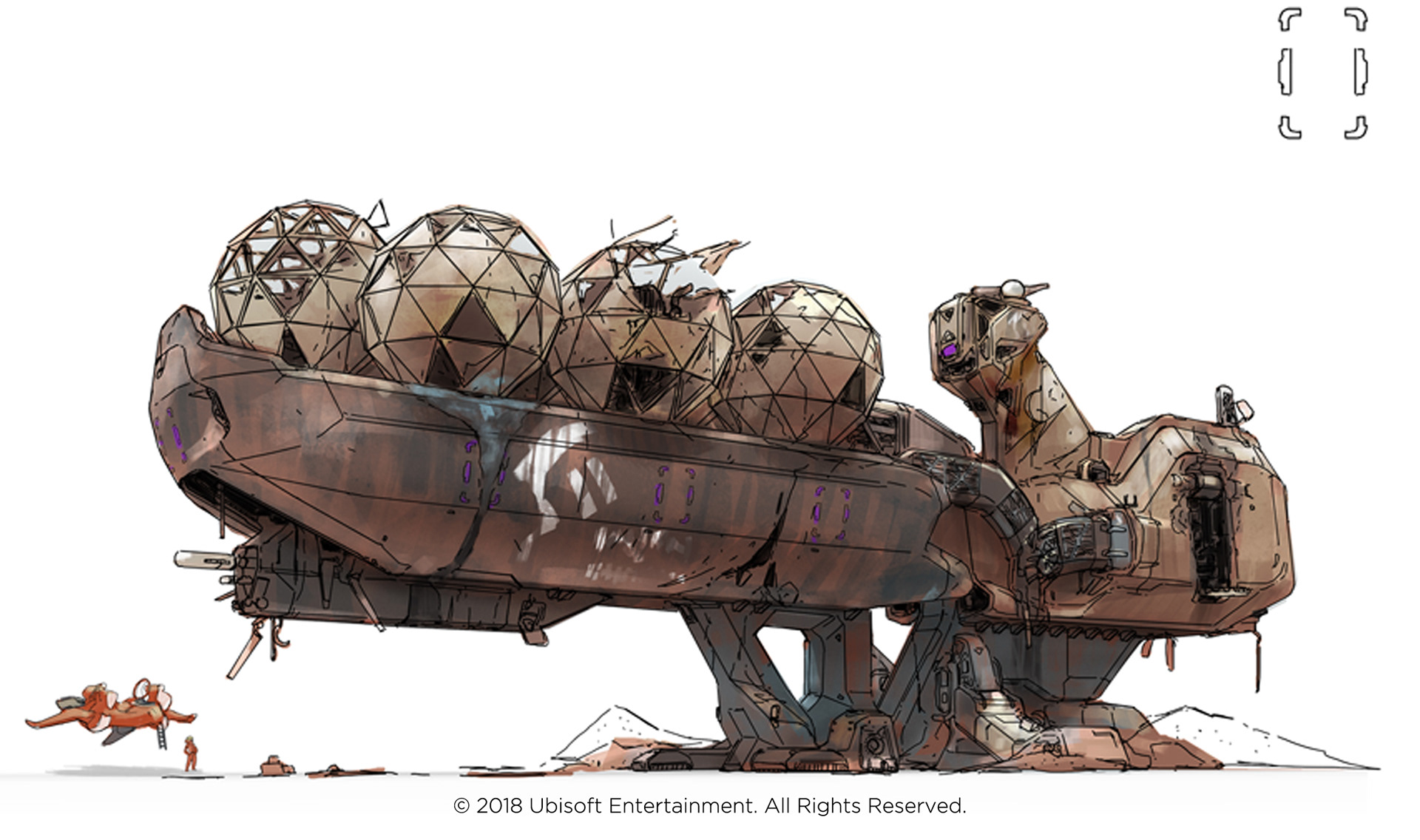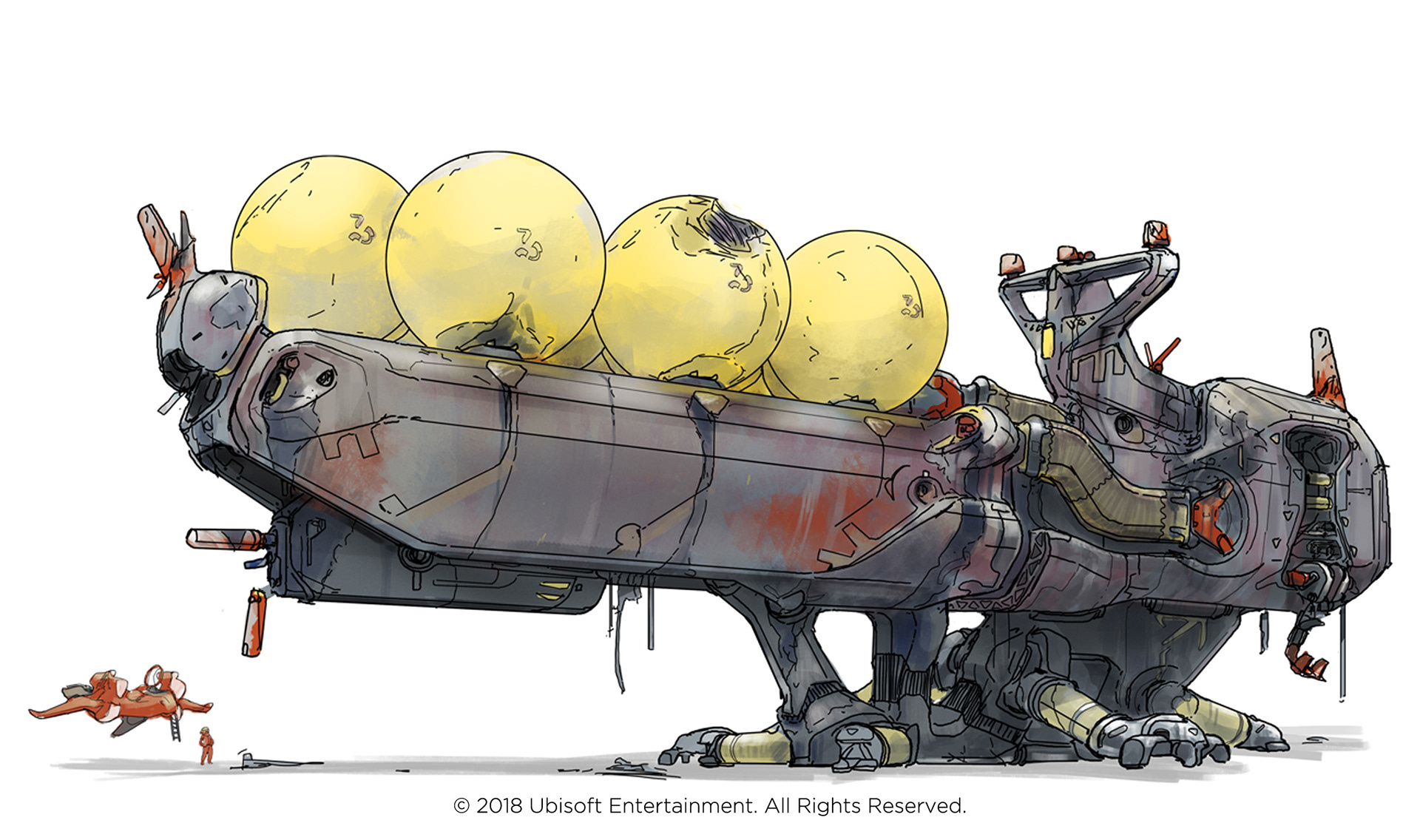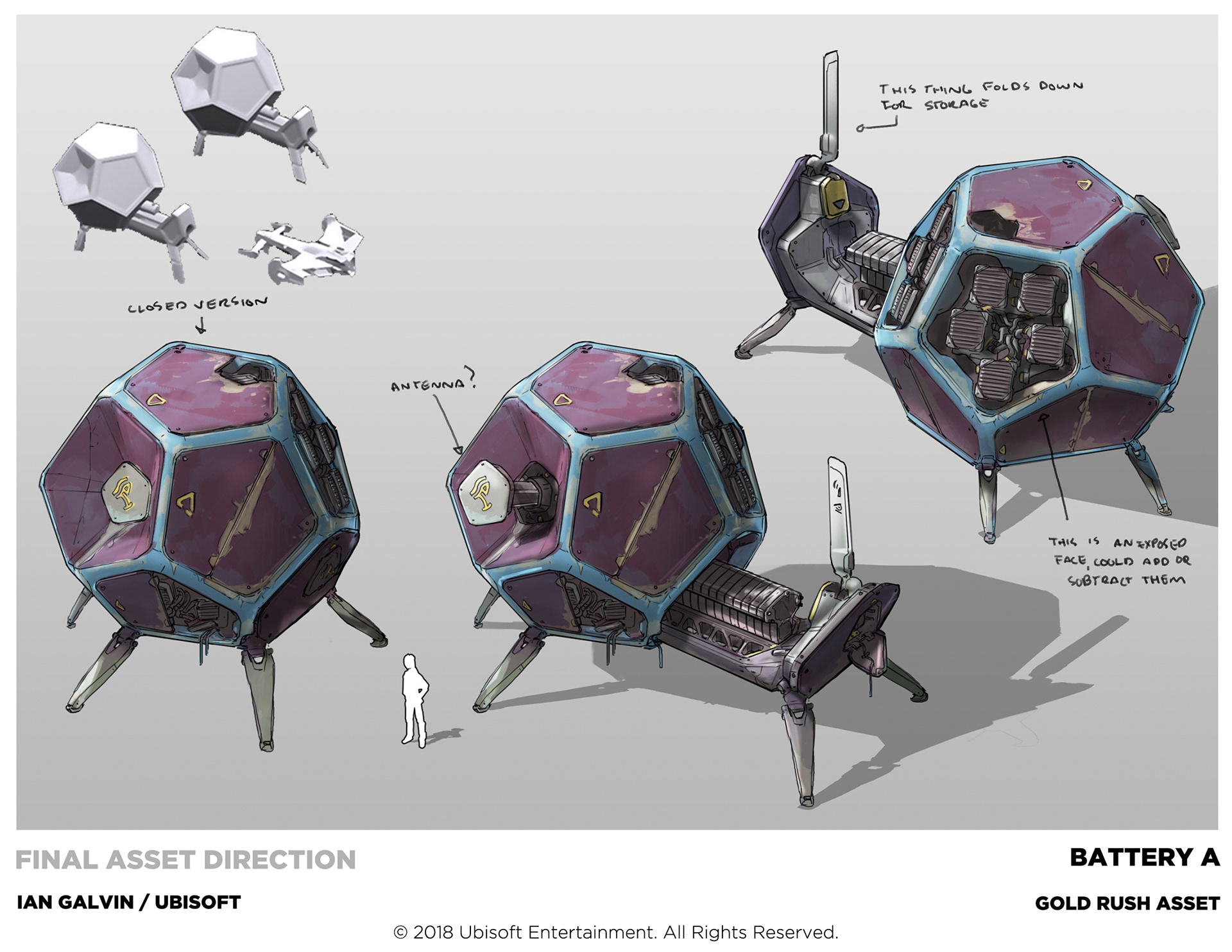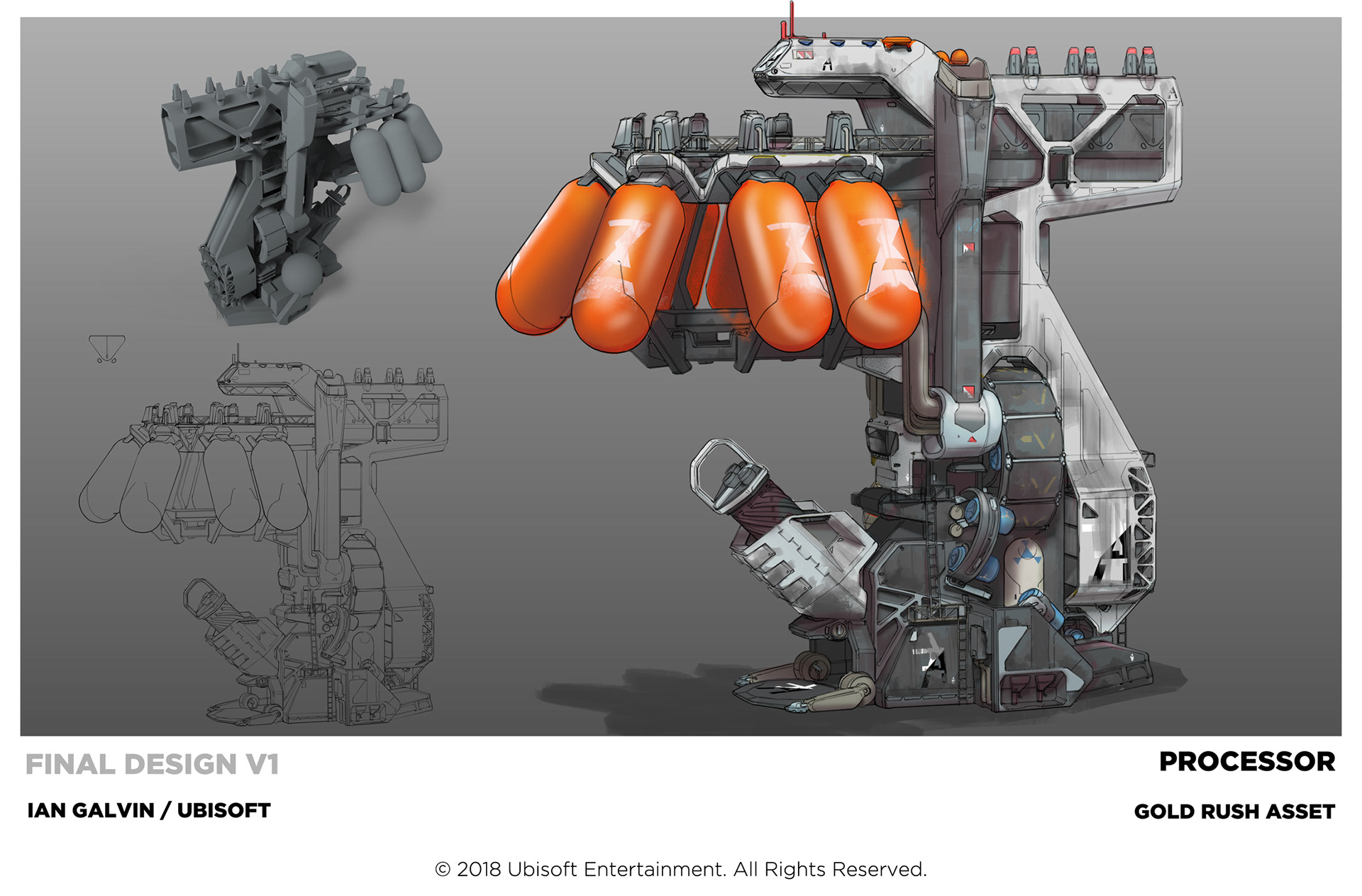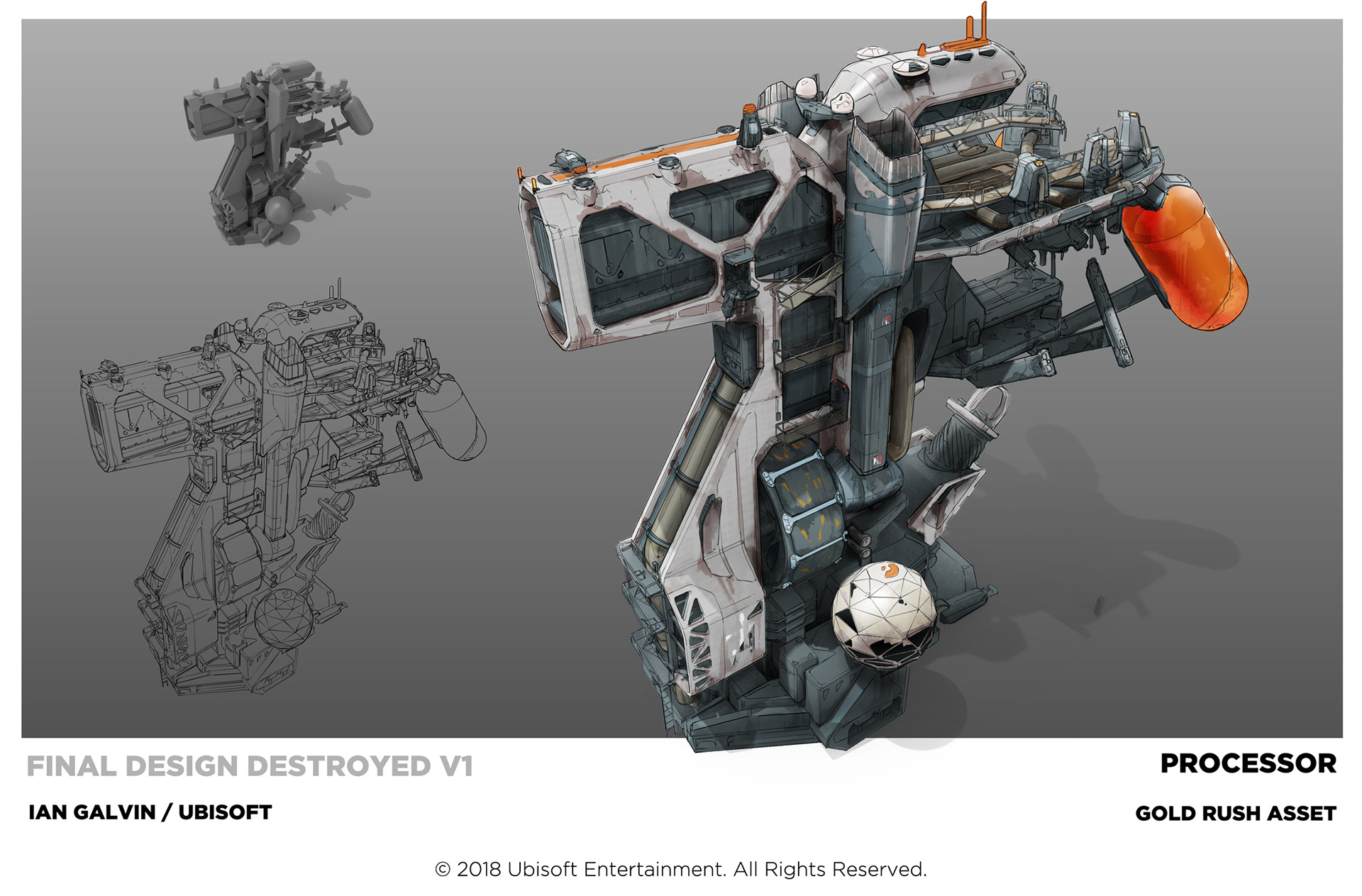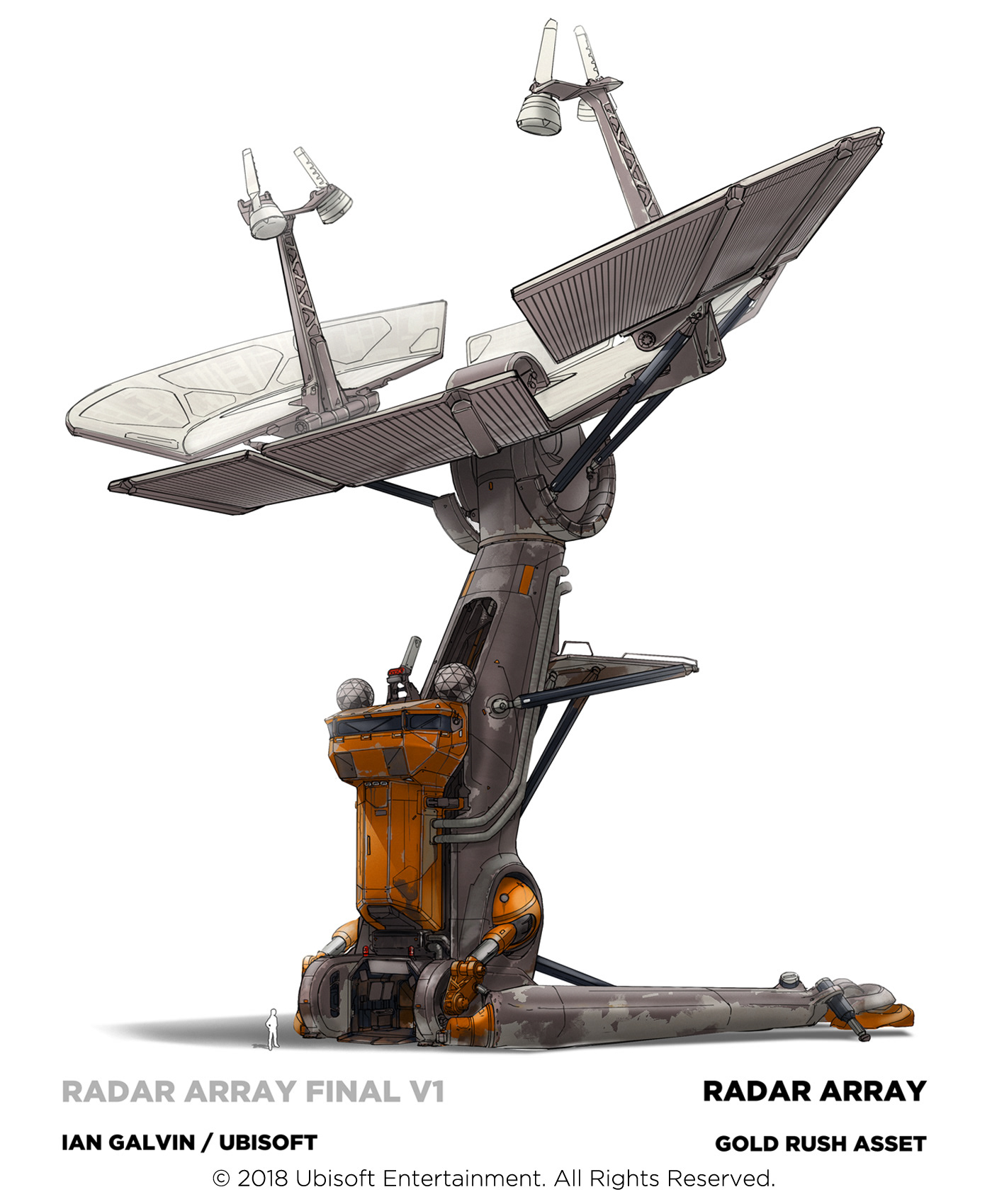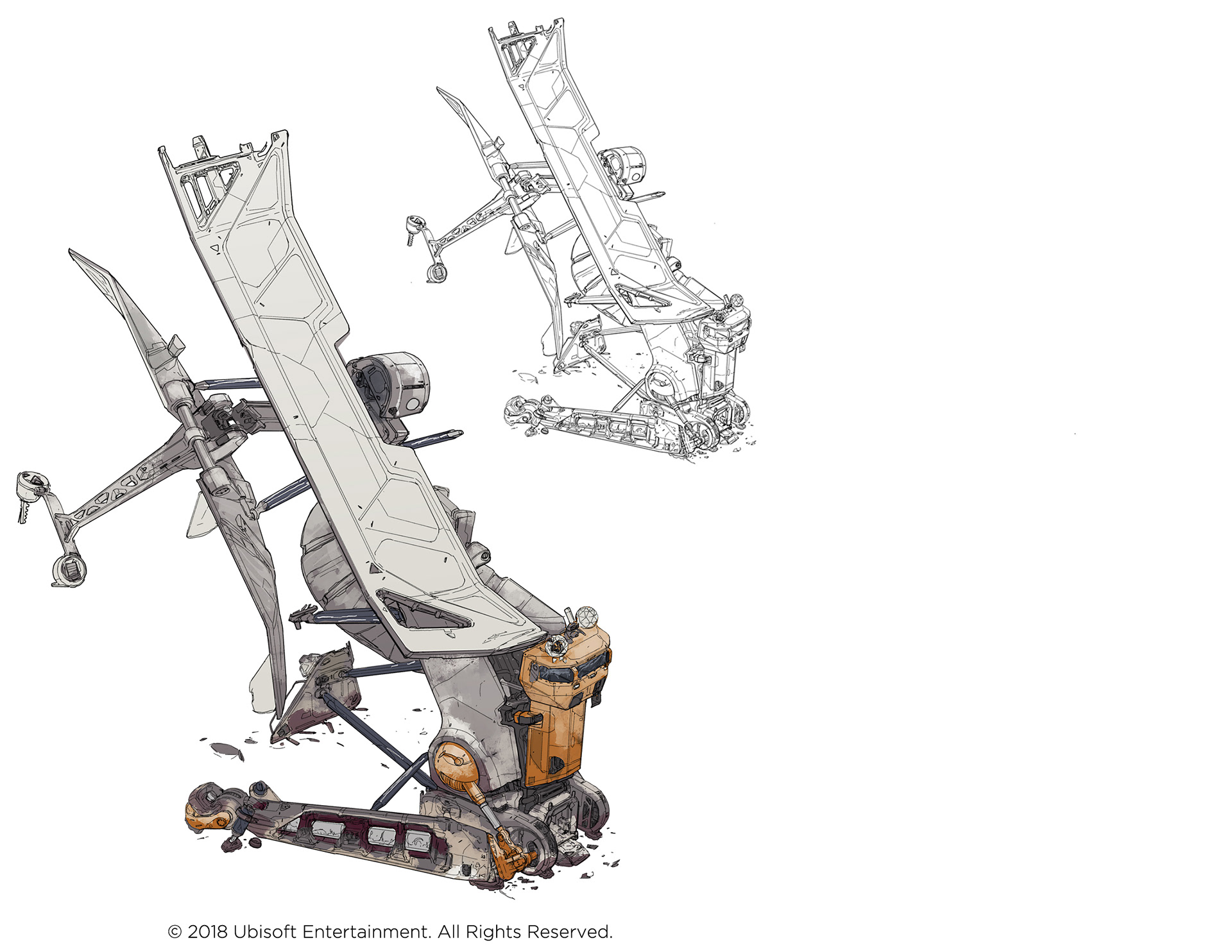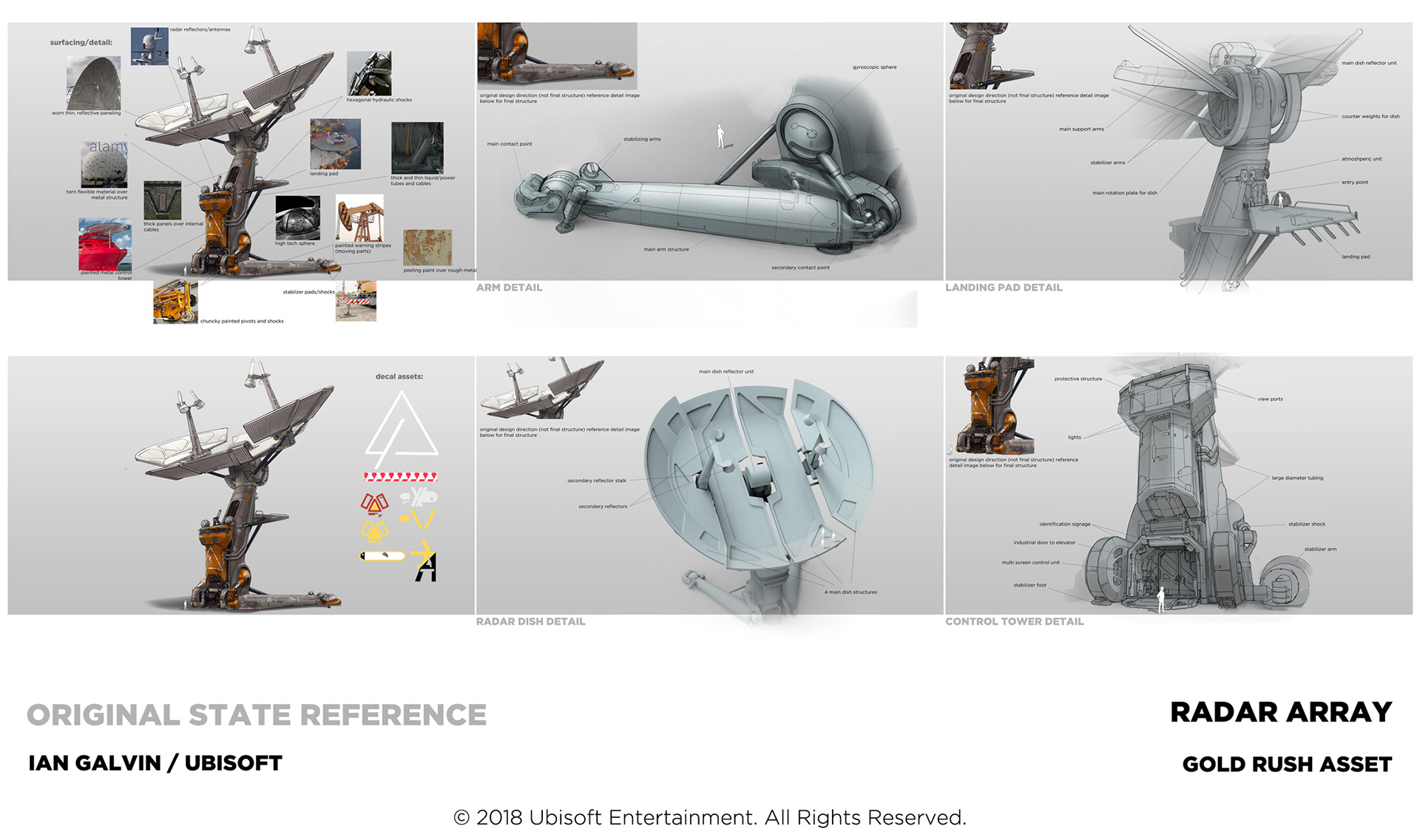 This is the Spaceport. It was meant to be a large scale structure the player could explore. It was designed as an efficient material transfer system. It's essentially a rail gun that fires compressed raw materials into orbit. Fun stuff.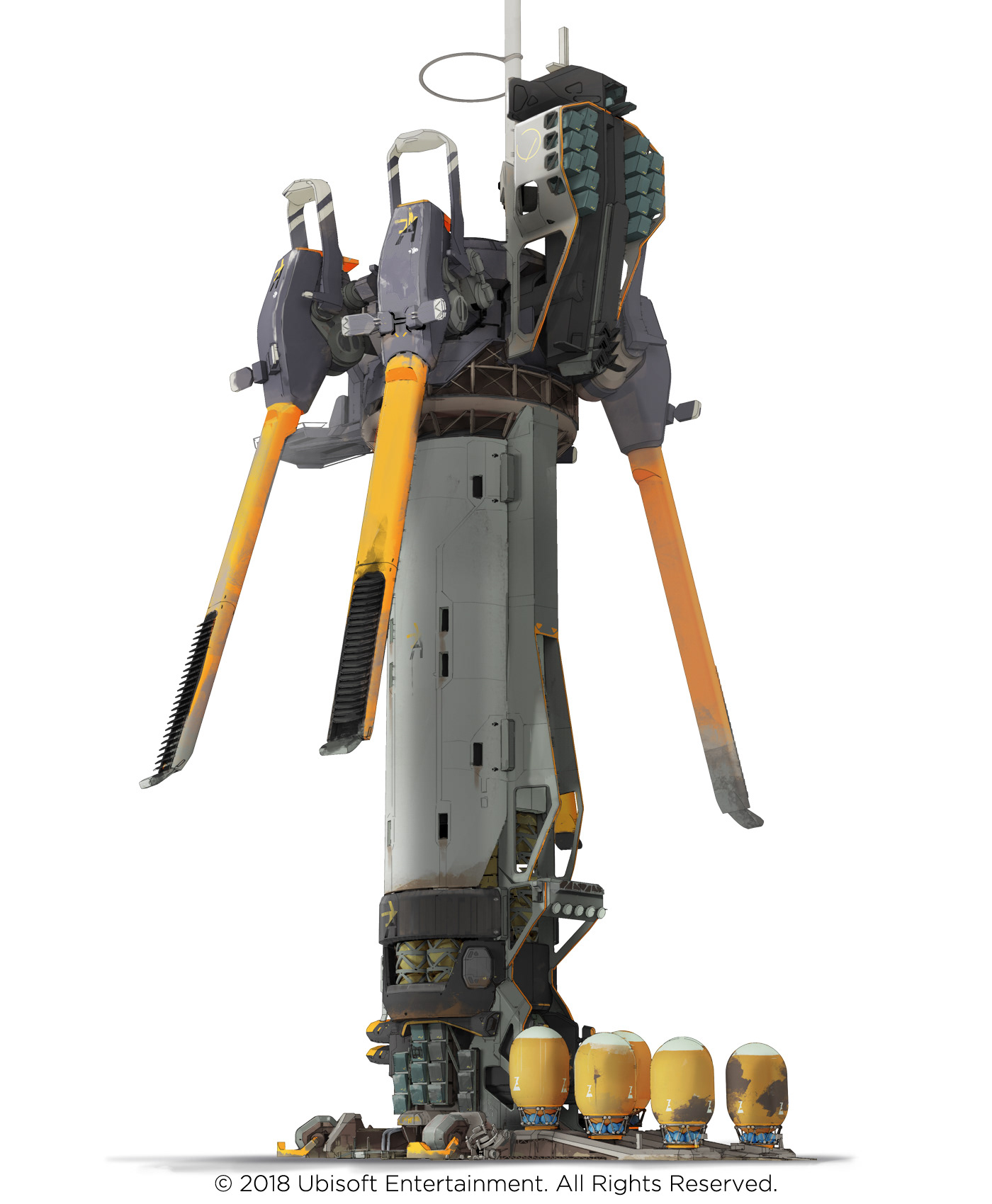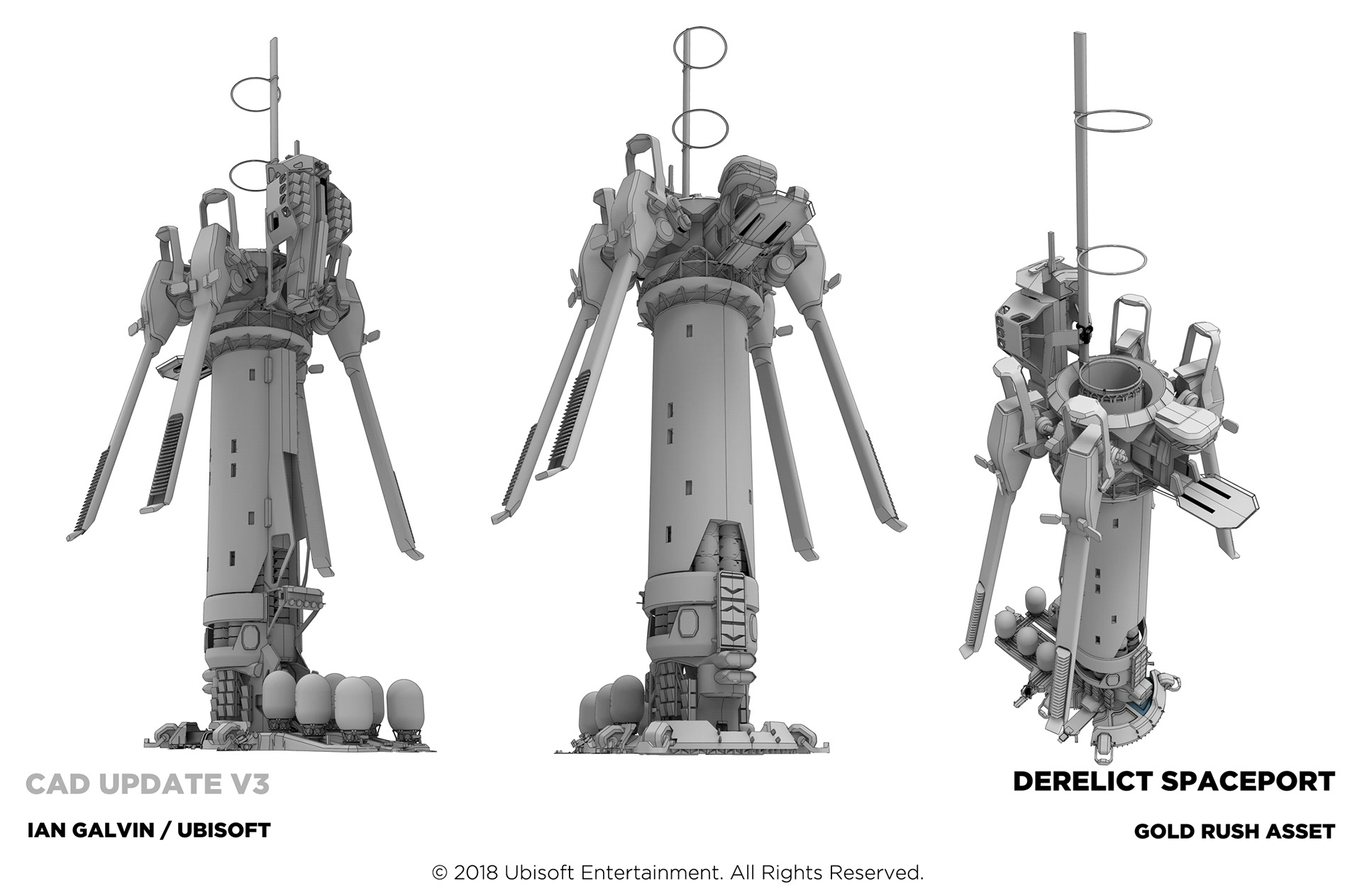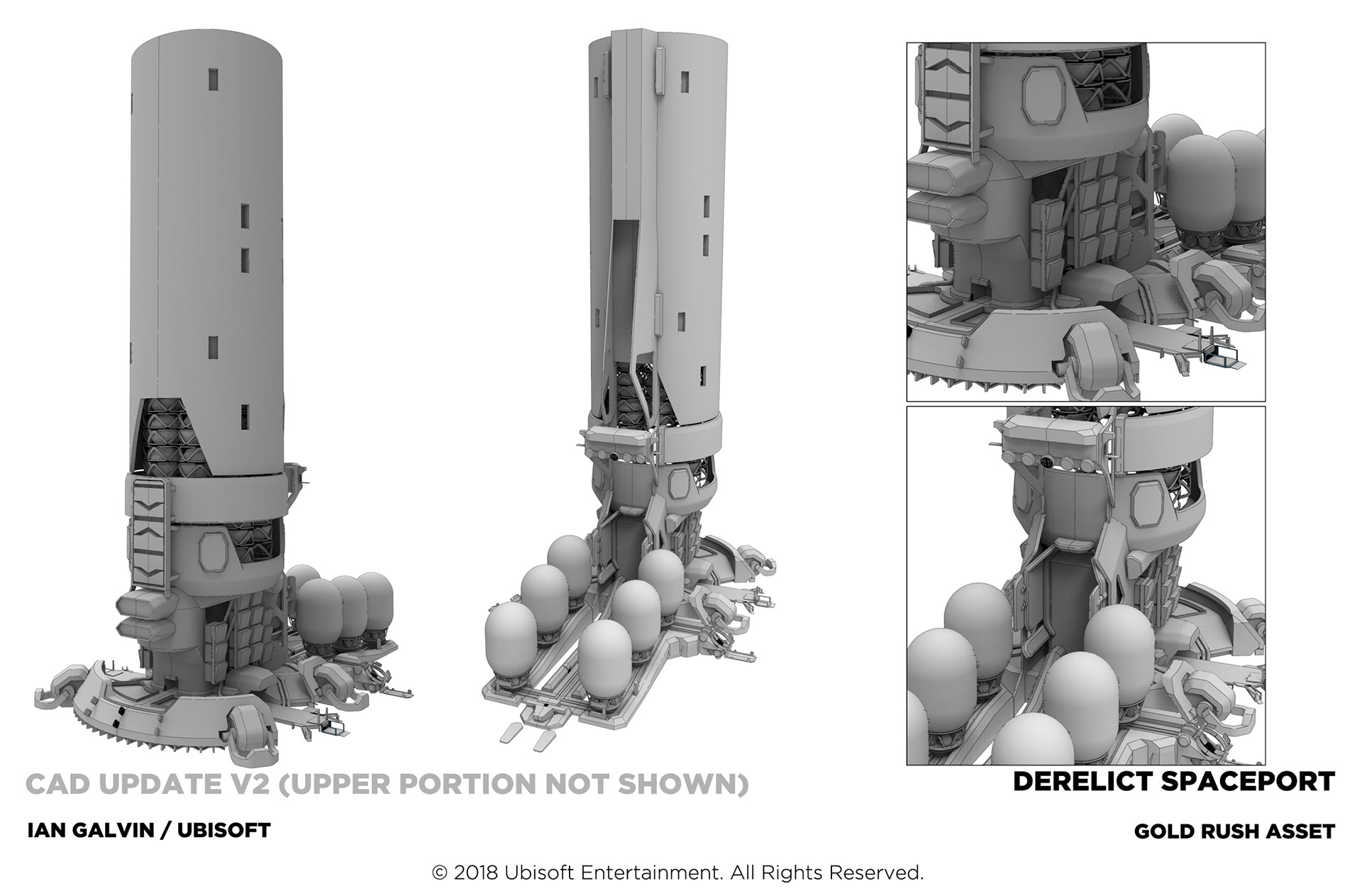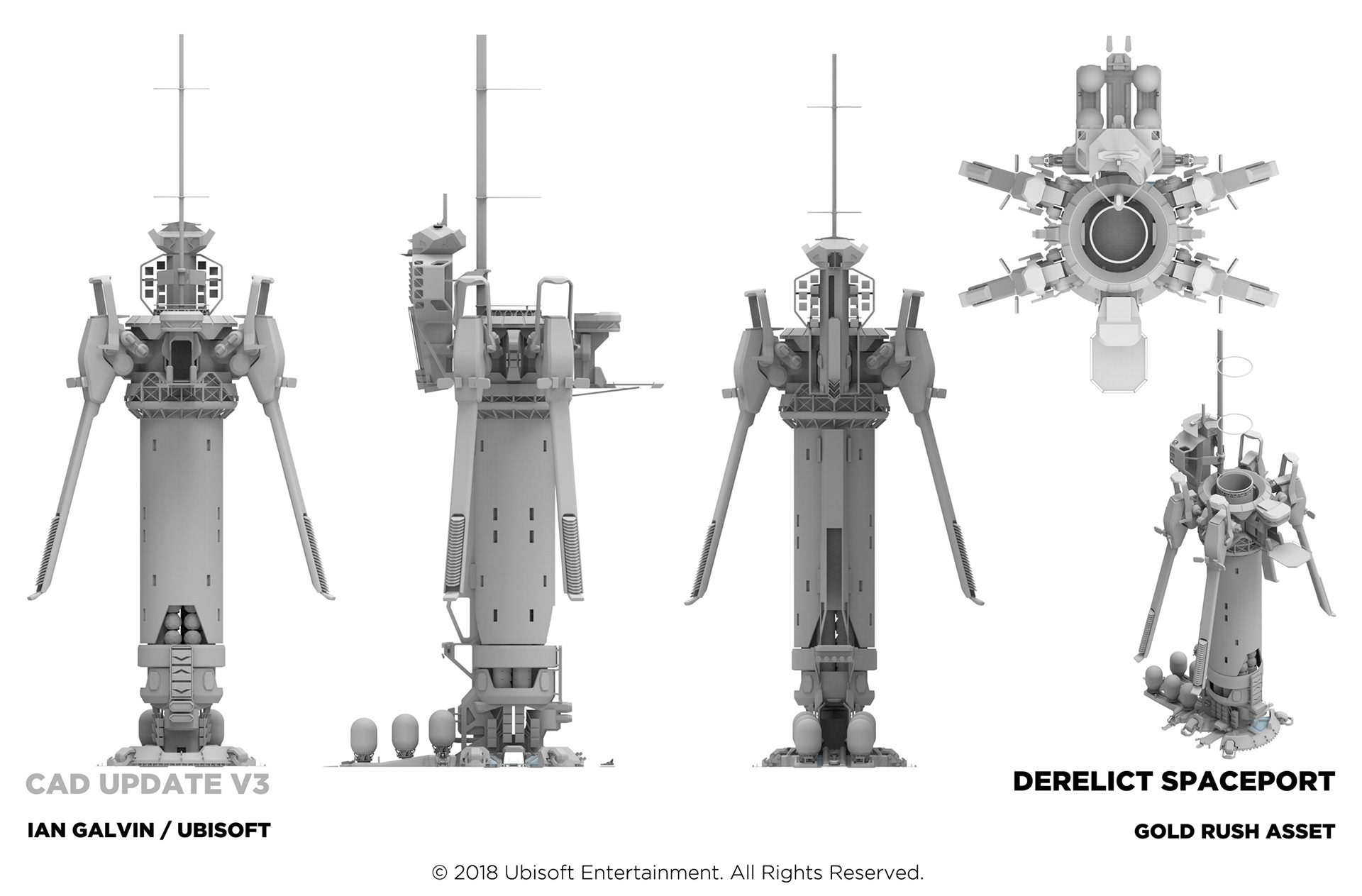 I was also responsible for designing derelict space cruisers that hold hidden secrets for the curious player.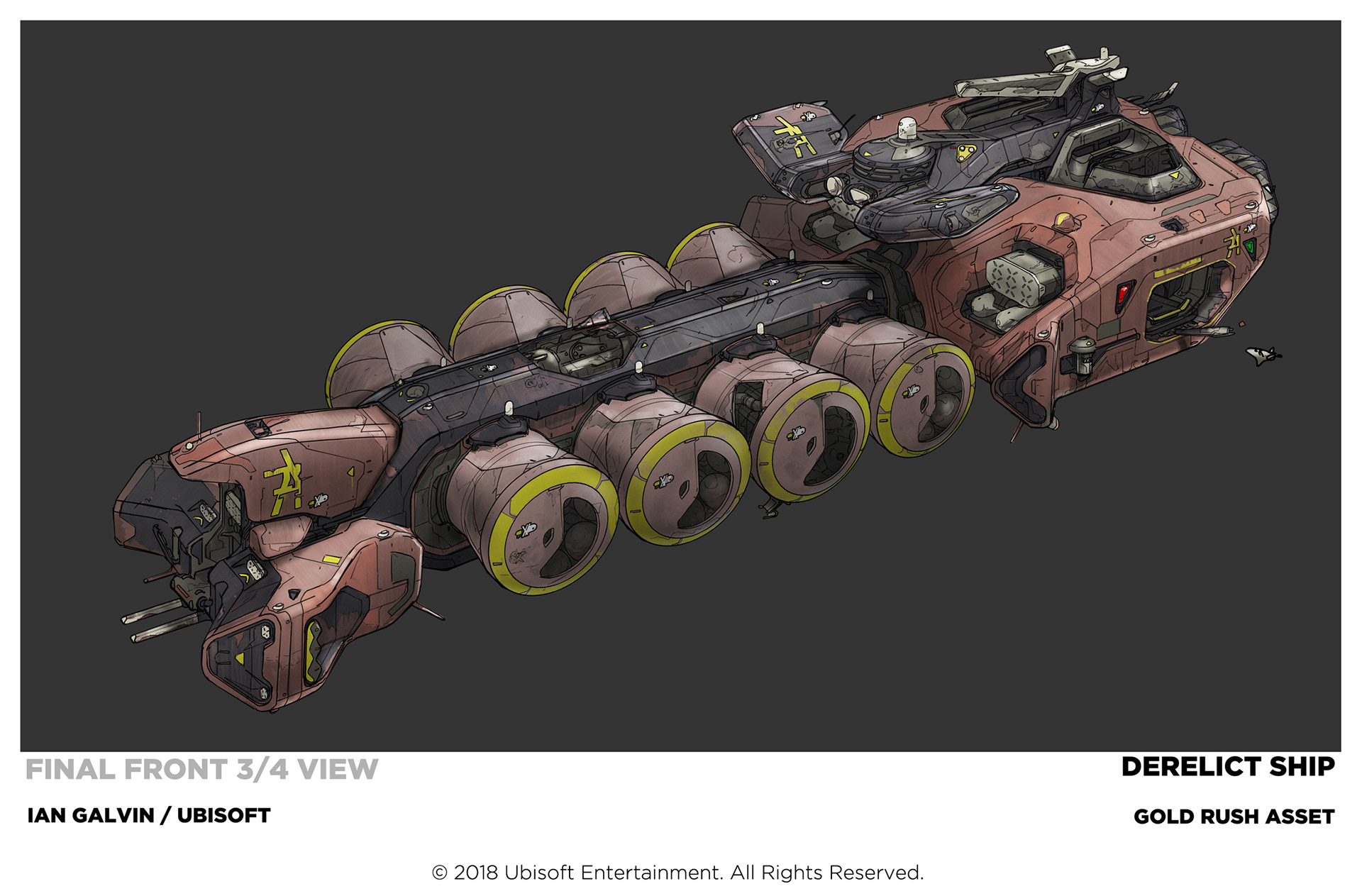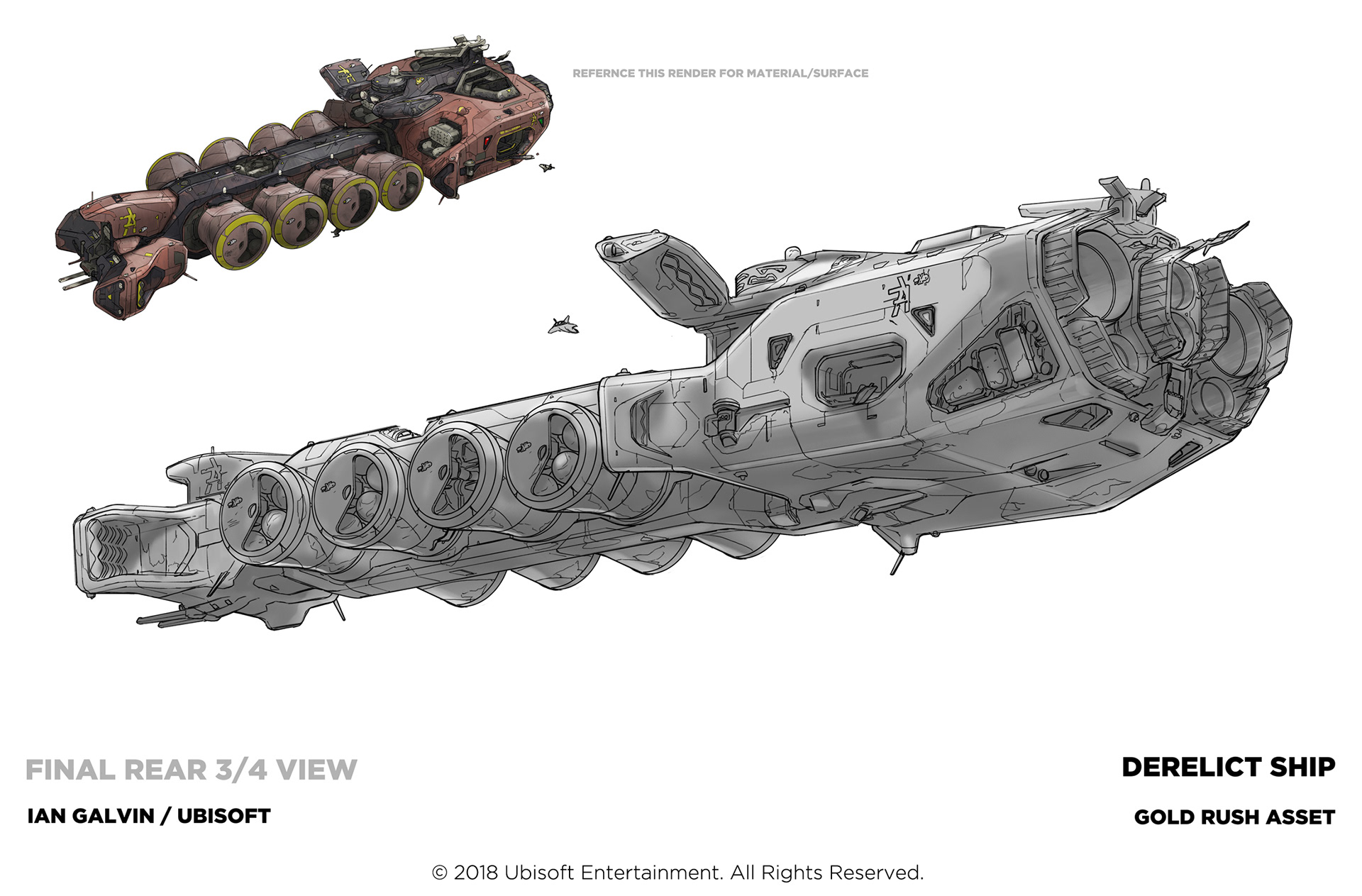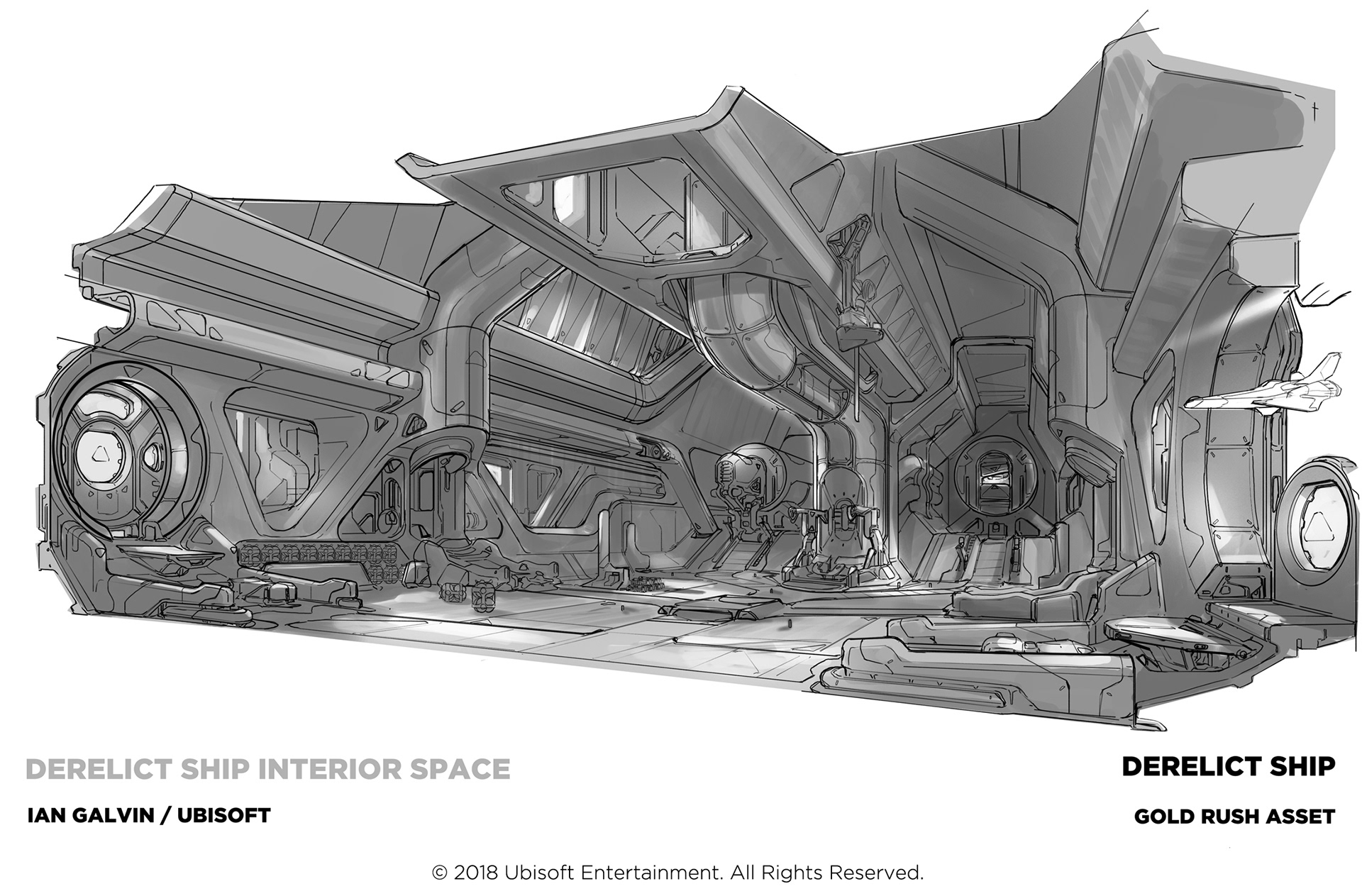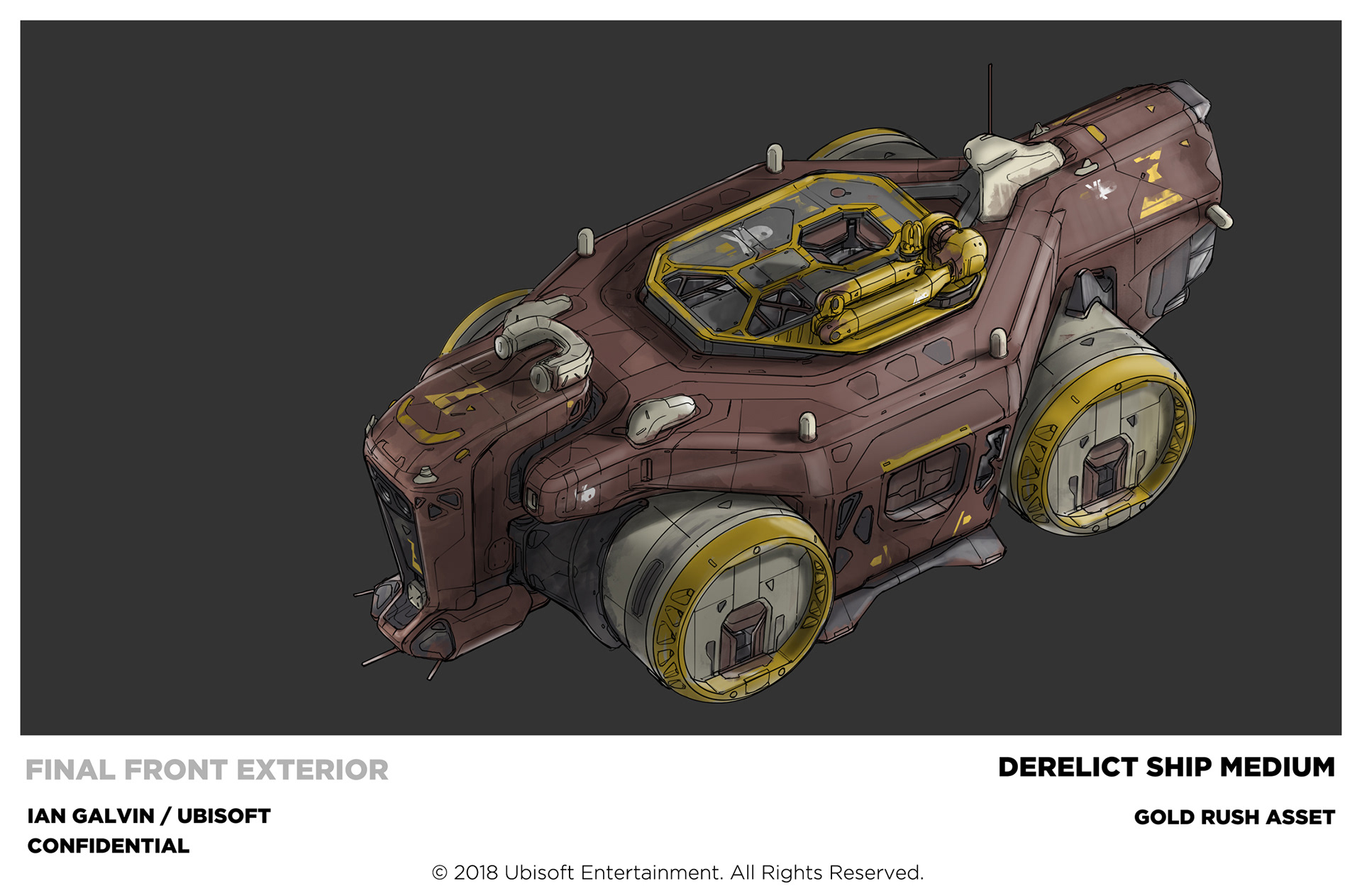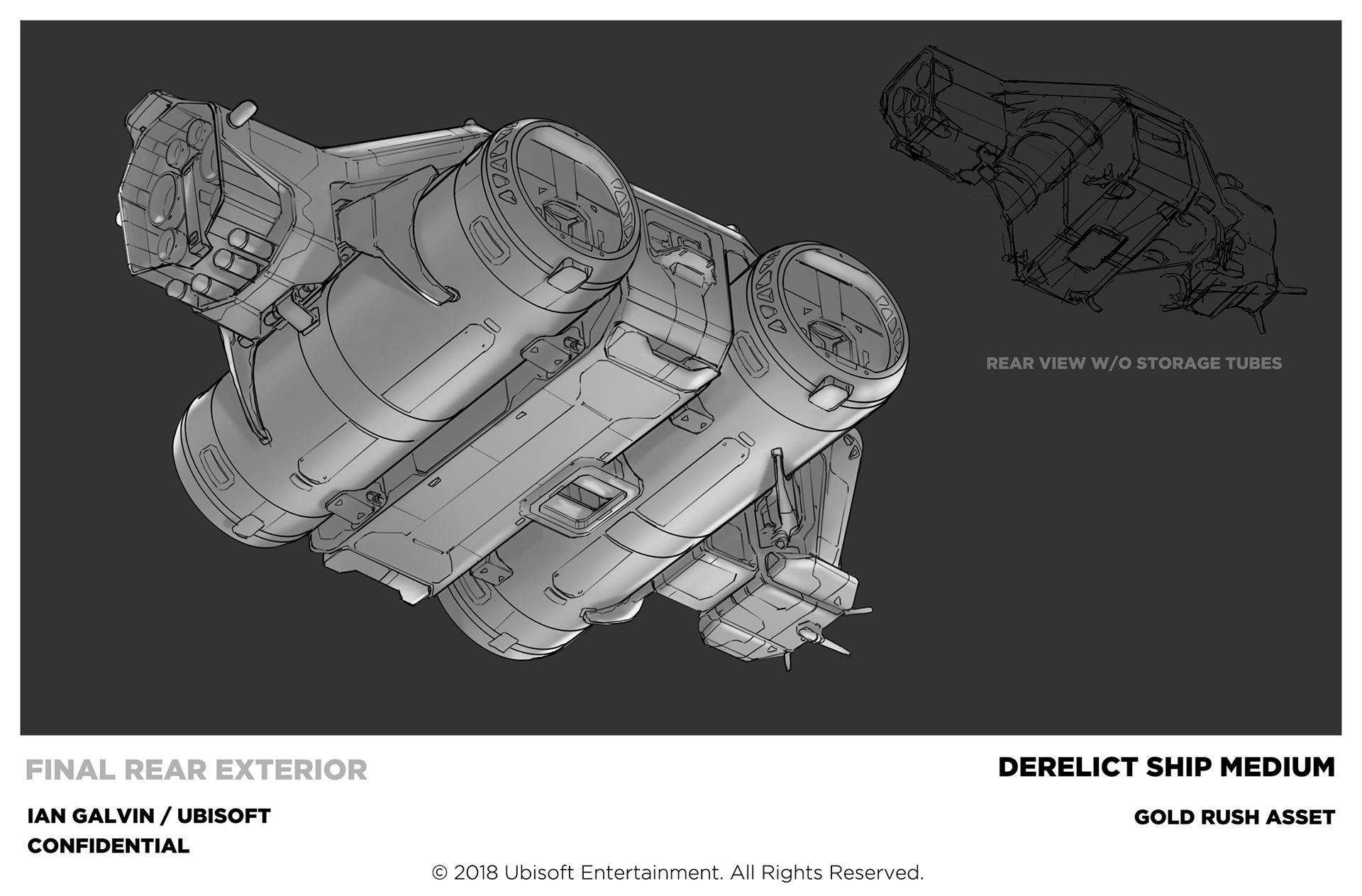 I was also responsible for designing the interior spaces of the main ship where most of the story takes place.